Page 2 of 2 •

1, 2


Hohoho~!
I think y'all know this one!
If I remember her name correctly it was June
June is a egg pet. Since we have already got her EQ
I will not be posting any pictures of her EQ.
But here is what she looks like~!:

(Also Chimi & Ein, I'm so sorry that I wasn't able to see you go 3rd!
I wanted to be there so bad! I hope it was fun after you advanced!)

This annoying, Yes Indeed,I fin her annoying even though she
doesn't exist, her voice makes my ears wanna run away.
Is one of the pets that will be appearing sooner or later.
She rides a giant dog
. I call her dog Derp, because the dog's
expression is Derp.
Her EQ are even more derp xD but I guess they're kinda cute.
Magical touch! DERP aroma~!
Wear a DERP on you're back! YAY!

NEW!: DERP ON YOUR HEAD!
HERP DERP DERP
Be happy, be cool: Be derp.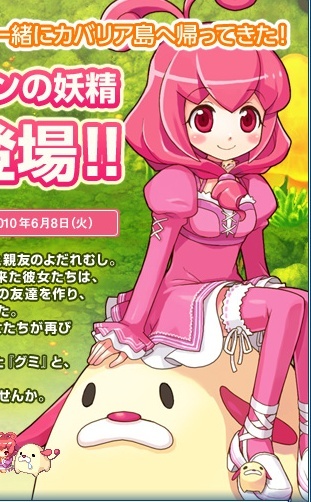 Her name is Alicio.
I never thought I would be as shocked about
trickster when I saw this XD:

A MERMAID BABE PET!? Somehow I feel like
I've seen it before, but It's probably my imagination.
Mermaid babe is a cash event pet. And
she has no Equips of her own...
Which I was sad about.. Because I wanted
a octopus like her's on my head :c
Well, Everyone knows bunny maid and mint, right?
HOW ABOUT THEM IN SWIMSUITS? LOL WAT.
Mint and Bunny (let's just call her that)
are gacha pets, but I think that rosaspina will be
comming before them, because she came first
in the japanese version.
Btw, am I the only one that thinks this picture is
a little bit erotic? Bcs, it kind of creeps me out Dx;

This weapon looks a bit weird.


The staff is weird too xD
(I don't see what this EQ have to do with
Bunny & mint.)

Aww, this gun is kind of cute XD
I guess that's what happens when you're
karu hat and bunny maid ears fuse
goes wrong xD

AND A TURTEL SHIELD <3

Ta~Dah!
I just wasn't sure I had seen this pet before XD

I think these are the equips for:
and
Like I said I would do I would find information
about them! And here it comes:
They are a one pet, and also they are a voice pet.
They also have a younger version of this pet, but
that came later, after these two were in myshop.
EQUIPS!:
Oh.. No wait.. I will have to put the younger version
of equips and the older version together.. s..since..well...
I FORGOT WHICH IS FROM WHICH TYPE T___T SORRY.

(Older)
(Younger.)
Err.. This is a gun XD (younger)

Sword XD (I think younger)

Shield, (I think that might be younger also.)
Younger, lol. (hat)
Younger cape xD

I think this is also younger..
[In the end.. I figured out which is younger, and which is older XD]

Sword

Gun

Hat
Shield

Cape
Acc
-----
Compared to the older, the younger EQ are fail XDD
I WANT THE BOXES FOR THE OLDER ONES *___* ITS SO CUTE.
I saw the hat in Japanese trickster. [I might show you later] XD

(younger)
(older...SO CUUTE *_*)
After the Dorothy event, A event connected to this
sword might be next. xD
The npcs are: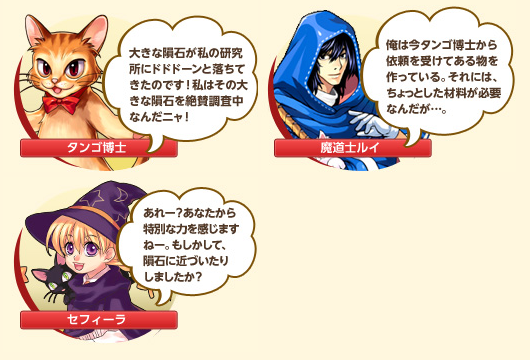 Posts

: 37


Join date

: 2010-07-21


Age

: 25


Location

: BrabrabraBrazilzilzil



Item girl was just in gacha, and soon Card girl will be too!

My internet doesn't work, and I'm in class, so I can't show you.

There's a wig, a magical girl hammer thing, the pet is just like item girl, but purple-haired XD
The shield is nothing special, and I'lll show you later what the mycamp stuff looks like :3

Until my internet works! *___*
Page 2 of 2 •

1, 2


Similar topics
---
Permissions in this forum:
You
cannot
reply to topics in this forum